The Company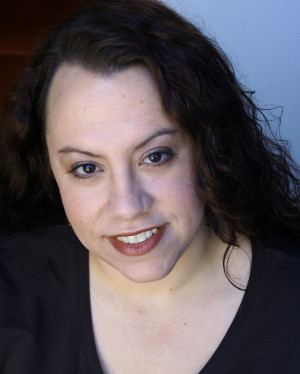 Mariangela Saavedra
Artistic and Managing Director
Mariangela Saavedra has been working in Theater for 26 years, in cities across the country such as, Chicago Illinois, Washington DC, Wilmington North Carolina and Philadelphia Pennsylvania, just to name a few. Before founding Casabuena Cultural Productions she was the Founder and Artistic Director of The Starving Artists Theatre Ensemble in Wilmington, The Storytellers Theatre Company in Chicago, and then founded Casabuena CP here in Philadelphia in 2009. Their first residency was at The Piazza at Schmidts in Northern Liberties where she produced Hamlette by  Alison Williams on the main stage in July of 2009. She has worked for the Tony Award winning Victory Gardens Theater in Chicago, The Kimmel Center here in Philadelphia and was the Director of Drama and Voice at Cape Fear School of the Arts in Wilmington. She has always loved working with creative youth, which is why when she founded CCP she knew she wanted young performers to be a part of it. She currently teaches theater classes for youth at Allens Lane Art Center, and directed Talk Radio by Eric Bogosian for their 2016 Season, An Adult Evening of Shel Silverstein by Shel Silverstein for their 2017 Season, and I hate Hamlet for their 2018 Season. She is extremely proud of the work she is doing with Casabuena and is so happy to have such a great team of creative people on board making this company her most successful to date.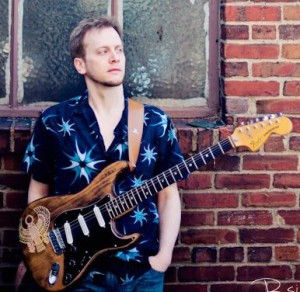 Eric Gershenow
Music Director
Eric has been Music Director for Casabuena Cultural Productions since 2013, writing and recording original songs for short films and theatre productions as well as engineering sound for live performances. A DC native, Eric G. Has been a live performing artist for over 20 years having performed in various cover projects before moving to Philadelphia in 2010 where he began focusing on writing and recording original music.  Having grown up in the 90's, his influences include 90's-era hip hop and rock, as well as the classic blues that spurred the British Invasion of the 1960's to the 1970's R&B can be heard throughout his self-titled EP Harmonic Frequency Matching due in March 2018.  Since moving to Philadelphia, Eric has performed and recorded with numerous local artists from both rock/folk and R&B jazz communities, most notably performing with R&B heavy hitters Stephen Wise and Grammy-nominated bassist Doug Grigsby III (
StepWiseEntertainment
).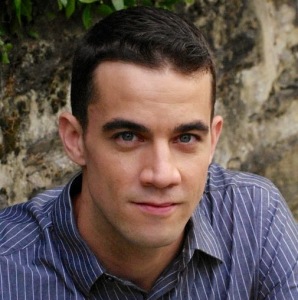 Brian Weiser
Actor
Brian has been involved with Casabuena since 2013's production of
The Complete Works of William Shakespeare (abridged) [revised].
Casabuena film credits include the Shel Silverstein shorts "Bus Stop" and "Smile", vocals on "Uncle Shelby's ABZ's", the short "Eleventeen", and Casabuena's 2014 48-Hour Film Project submission, "Bros and Arrows". Brian also wrote and starred in our short film "High Stakes". Onstage, Brian appeared as the title character in
Mmmbeth
in 2014, "Adam" in 
The Complete History of America (abridged)
in 2015 , various characters in 
The Church Bells All Were Broken
and "Johnathon" in 
Every Chiristmas Story Ever Told (And then Some)
in 2016.  Other productions in the area include
Tartuffe
,
The Importance of Being Earnest
,
Twelfth Night,
Shakespeare's R&J,
and
Of Mice and Men
. Last season marked his directorial debut for our Casabuena Evening of One Act Plays, where he directed the one act spoof
Hamlette
by Alison Williams.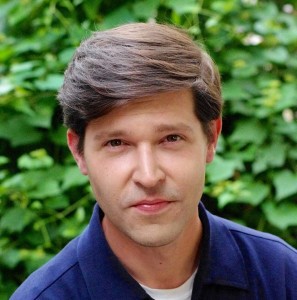 Jim Broyles
Actor
Jim has been a CCP company member since 2014, and has appeared in their productions of Every Christmas Story Ever Told (And Then Some), Complete History of America (Abridged), Puberty: The Game Show, and Mmmbeth. Mostly recently, he appeared in On Golden Pond at The Stagecrafters. Other appearances at The Stagecrafters include: Shakespeare in Hollywood, Trouble In Mind, Of Mice and Men, Clever Dick, The Importance of Being Earnest, Play It Again Sam, Tartuffe, All My Sons, and A Shayna Maidel. He has also done several productions at Allens Lane Theater: An Adult of Evening of Shel Silverstein, Talk Radio, and Expecting Isabel. Other favorite productions include Frost/Nixon at Players Club of Swarthmore, and The Weir at Pulley & Buttonhole Theatre Company.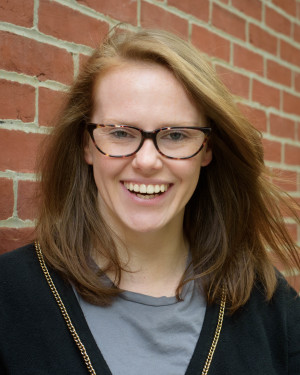 Teresa Nutter
Actress
Teresa is an actor, storyteller, producer, and comedian in Philadelphia. She most recently performed with First Person Arts & WHYY's Commonspace: Conception. This is her second Casabeuna show, her first, Every Christmas Story Ever Told (And Then Some) saw her as "The Elf." She also worked under Mariangela's direction in Allen Lane Theater's An Adult Evening with Shel Silverstein (Celia, Snooky, Lucy). Her producing credits include Philly Geek Awards and Duofest.
Patrick Cathcart
Actor
Patrick is a Philadelphia area actor, last onstage as Winston Smith in 1984. This is his first performance with Casabuena Cultural Productions. In 2017, he performed here at Allen's Lane, The Stagecrafter's Theater, The Chapel St. Players and The Walnut St. Theater. Past roles include Arnold Epstine in Biloxi Blues, Bernie Dodd in The Country Girl, Karl/Steve in Clybourn Park, many roles in An Adult Evening of Shel Silverstein and Jerry in The Zoo Story for which Patrick won Best Actor in a Lead Role at the AACT National Theater Festival. Training includes Hedgerow Theater Company and The Walnut St. Theater. Love to Mom, Dad and Nerd Sister.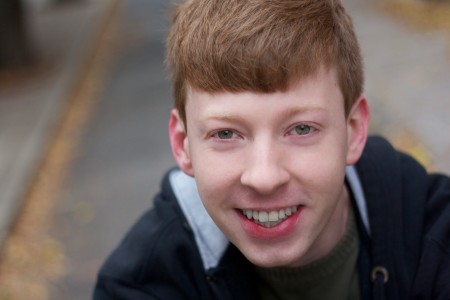 Browning Sterner
Actor
Browning is thrilled to be working with Mariangela Saavedra and Casabuena Cultural Productions again on this wonderful show! Browning was last seen on stage at Old Academy Players for the one act Are There Blintzes on Mars? this past June. He most recently stage managed On Golden Pond directed by Mariangela at The Stagecrafters Theater. He is also currently cast in You Can't Take it With You directed by Noel Hanley being performed at Allen's Lane Theater opening January 12th. Browning holds a BA in Theater from Temple University.
Youth Company Members
Lia Taylor
Actress
Lia 
just turned 12 and is finishing 6th grade Elkins Park School. A Mt. Airy native, Lia has been performing since she was 3 years old and took her first ballet class. Lia is a born actress and has studied drama at Allen's Lane's summer camp, Philadelphia Parks & Rec's summer youth drama camp, and several classes and workshops at the Arden Theatre. Aside from appearing in Casabuena's short films of Shel Silverstein's A to Z poems, MmmBeth was her first professional stage performance where she played Twit the Witch. She appeared in Casabuena's short films "Bros & Arrows" and "Day", both created for the 48 Hour Film Festival. Lia had a few small roles in Casabuena's "Puberty: The Game Show". She also made an appearance in "An Adult Evening of Shel Silverstein" as part of Allens Lane's 2016-17 season. This is Lia's 4th year working with Casabuena & has enjoyed the experience.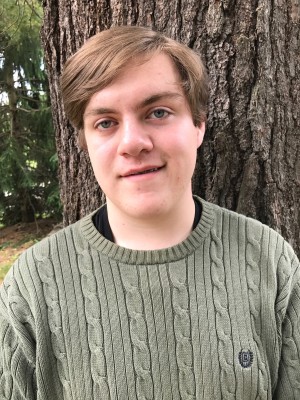 Jared Taylor
Actor/ Director/Writer
Jared 
is very excited to be in this year's productions. This is his fifth year with Casabuena Cultural Productions. Previous roles with Casabuena include MmmBeth(MacDuff), Puberty: The Game Show(Tommy), and The Philadelphia(Al). He is also very active in the theatre program at Central High School, where he played in A Christmas Carol(Bob Cratchit). In addition to his acting roles, Jared has also had the pleasure of working for Casabuena behind the scenes as a member of the crew.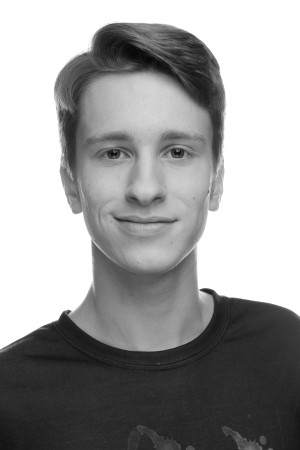 Colin Polisano
Actor
Colin
is a sophomore at Cheltenham High School, is beyond excited to be a part of the production The Shakespearecist!

 

This is his second production working with the Casabuena Theatre Company, having portrayed Horatio in the 2016 production of Hamlette.

 

He is honored to work with such talented and brilliant directors and cast members.

 

He has performed in Cedarbrook Middle School's The Complete Works of William Shakespeare (Adam Long), The Addams Family: The Musical, and Cheltenham High School's Footloose! and Bye Bye Birdie.

 

Aside from being on stage, Colin participates in his school's all-male a cappella group, Sons of Pitch, enjoys reading, singing, and working as a camp counselor over the summer.

 

He would like to thank his friends, Jennifer Hutton, Mariangela, and - most importantly - his family for their constant encouragement and support.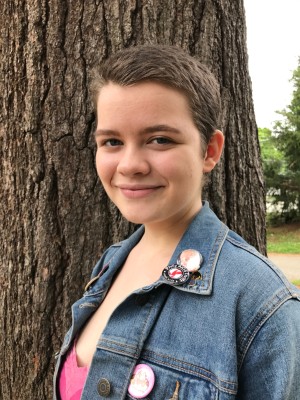 Rosa Wright
Actress
Rosa Wright made her Casabuena debut in Puberty: the Game Show! in June of 2015. 
Rosa is now a 9th grader at Cheltenham High School and is very active in theater at Cheltenham. She was just seen in the Eastern Standard Theater production of The Idiot Box. We are glad she is back with us for The Shakespearecist this season.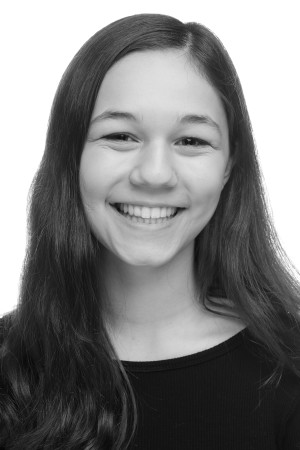 Sophia Crocker
Actress
Hi everyone! Sophia is super thrilled to be in her first Casabuena production of The Shakespearecist, and she hopes everyone thinks it's as funny as she does! Thanks to her friends, family, directors, cats, and imaginary friends for supporting her participation. Enjoy the show!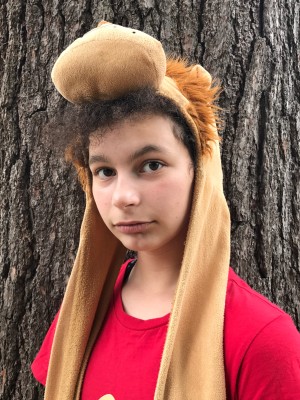 Zivia Avelin
Actress
Zivia 
has been in one other show with Casabuena and also three shows with Yes! And...

 

She is currently enrolled at The Miquon School.

 

Other than theater, she enjoys doing art and role-playing games.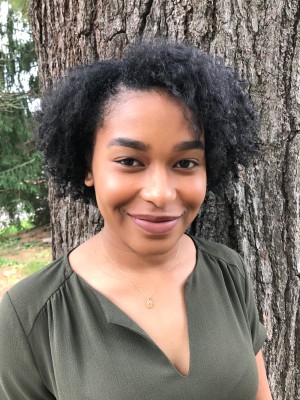 Arielle Moore
Actress
Arielle is born and raised in Philadelphia, and has always had a love for acting. She started in theater and dance as a child, and later studied acting at the Arden Theater and the Community College of Philadelphia. At age 16, Arielle is excited to be making her debut performance with Casabuena Cultural Productions. Her hobbies include writing, reading, and of course, acting. She wants to thank her parents, grandparents, sister, and best friend Tori for always supporting her.
Ensemble Company Members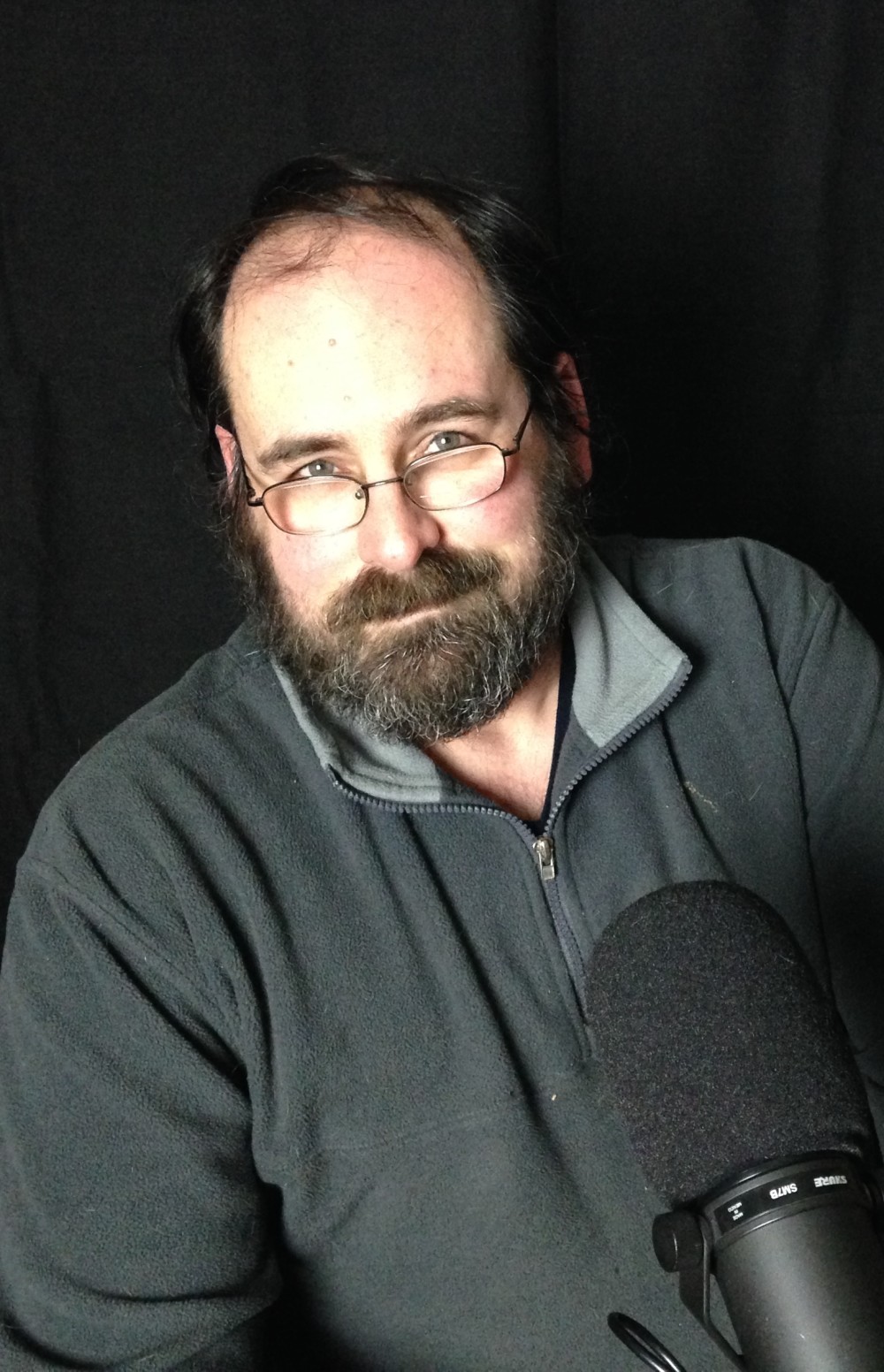 Christian Lepore
Actor
Christian Lepore has been pleased to appear with Casabuena Cultural Productions twice on stage and three times so far on film. He was seen as the Narrator for MmmBeth in 2014 and in 2013 he was seen in The Complete Works of William Shakespeare (Abridged), as well as in October 2013 he and his children were featured actors in Casabuena's Shel Silverstein Short Films that screened in Mt. Airy as well as in our soon to be released short films
High Stakes
and
Eleventeen
. He has appeared numerous times at The Stagecrafters in Chestnut Hill in such roles as Tartuffe in last season's Tartuffe, Rev. Lawrence T. Shannon in Night of the Iguana, Roy Hubley in Plaza Suite, and Norman in The Dresser, and he has been active with their Readers' Theatre program in the past, appearing in a number of readings and directing Three Tall Women. He toured with the Maryland Traveling Repertory Company in their production of Biloxi Blues and directed Lend Me a Tenor for the MTRT at the Garrett Lakes Arts Festival in McHenry, MD. Some of his other favorite roles over the years include Feste in Twelfth Night, George Spelvin in The Actor's Nightmare, Stanley Jerome in Broadway Bound and Jerry in The Zoo Story. He has felt incredibly blessed to have his children be a part of Cast, Stage Crew and Ushers on past productions and short films. He would like you to know that he could not appear before you without the steadfast love and support of his wife, Melanie.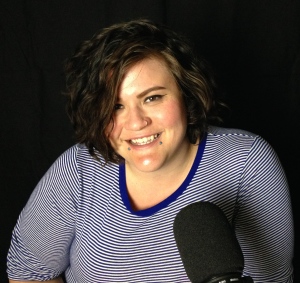 Stephanie C. Kernisan
Actress
Stephanie C. Kernisan has worked multiple roles with Casabuena as a Media Coordinator, Director , occasional Actor, and Guest Teaching Artist. Her specialties include film, photography, writing, social media, and marketing. She graduated from the University of North Carolina at Greensboro with a Bachelor's Degree in Media Studies and a minor in Psychology. She also spent a great deal of time as a Radio Host for WUAG 103.1 FM. In August of 2014 she co-wrote Casabuena's Award Winning short film
Bros and Arrows
that won Best 48 Genre (Dark Comedy) in the Philadelphia 48Hour  Film Project. Some of her stage performances include Queen Duncan in
MmmBeth
, 
The Vagina Monologues
,
The Rocky Horror Show
, and
The Insanity of Mary Girard
, the latter two were also with Casabuena's Artistic Director, Mariangela Saavedra. Since moving the Philadelphia, Stephanie has had the great pleasure of working with Mariangela again both on screen and stage. In June of 2015 she Directed our production of Puberty: The Game Show which ran at Allens Lane Art Center.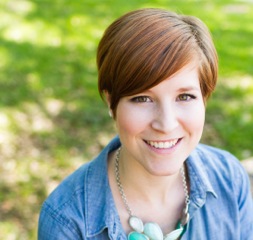 Sarah Heddins
Actress
Sarah Heddins made her Casabuena Cultural Productions debut in June 2015 as Elana in Puberty! The Game Show. She had recently relocated to Philadelphia after earning her BFA in Performance from the University of Houston. Some recent memorable roles include: Cherie in "Bus Stop", Laertes in "Hamlet", Agnes White in "Bug", and Kelly/Alex in the world premiere of Tomato/Tomàto to name a few. This season she did the fight choreography for our production of Hamlette in June, and our 48hr Film Project submission "Day" as well as starred in it.  Also in 2016 she appeared as Malcom in a female cast version of MacBeth at the Venice Island Performing Arts Center!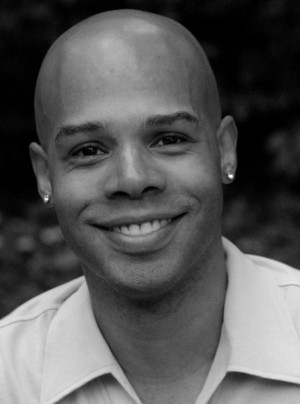 Kyle Paul Dandridge
Actor
Kyle has been acting since he was in the single digits and has appeared in various projects of both stage and film in the Philadelphia area. He was seen in 2016 in Every Christmas Story Ever Told (and then some), and was previously seen in August 2015 in our production of The Complete History of America (Abridged). He was seen in 2014 as Soldier 1/ Murderer 1/ Big Mama Hecate in MmmBeth (June 2014) and lent his voice to P is for Pony and D is for Daddy for the Short Films of Uncle Shelby's ABZ's. Other Recent roles were Officer James Bailey in Superior Donuts, Jerome Kisembe in Ruined, an actor in the Complete Works of William Shakespeare Abridged, Damis in Tartuffe, the Mute in the Fantastiks, Joaquim in Mud River Stone, Lysander in A Midsummer's Night Dream, as well as various other stage and film parts.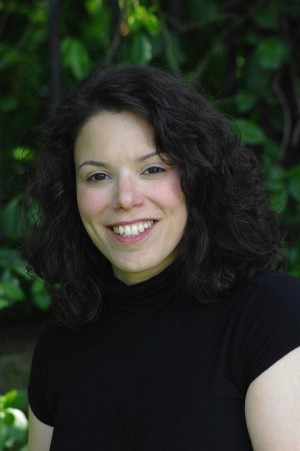 Adrienne Cascarella
Actress
Adrienne is playing the role of "Victim" in our latest short film
Eleventeen.
She was seen in 2014 as Soldier 2, Murderer 2 and Carla in
MmmBeth
and as "Angry Chess Girl" in our short film
High Stakes
. Previous roles include productions of
All My Sons
(Sue Bayliss),
The Last Days of Judas Iscariot
(Loretta, Soldier 3), and
Almost Maine
(Glory, Marci) with The Stagecrafters theater. Adrienne also appeared in Haddonfield Plays and Players production of
The Real Story of Little Red Riding Hood
(Skunk) and Indiana University of PA's
Come Back to the Five and Dime, Jimmy Dean, Jimmy Dean
(Young Mona). When not involved in theater, she sings and plays guitar with South Jersey cover band Crashing Saturn.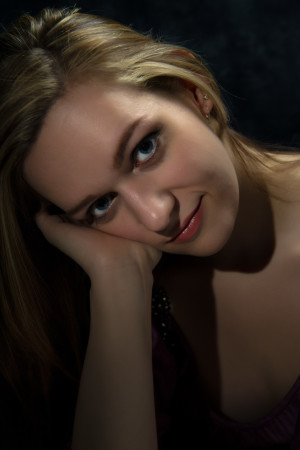 Samantha Simpson
Actress
Samantha Simpson is a graduate of Washington College in Chestertown, MD, and just received her Masters Degree in Theatre from Villanova University in May 2015. Some of Samantha's favorite roles onstage have been Sally in John van Druten's The Voice of the Turtle, Corie in Neil Simon's Barefoot in the Park, and Ann in Arthur Miller's All My Sons. Samantha is a co-founder of the Villanova Shakespeare Initiative, which had its debut in August of 2014 at the Media Theatre with Twelfth Night, where she will be played Viola. Samantha is a resident of Mt. Airy, where she lives with a small menagerie. Samantha's first productions with CCP were as Lady MmmBeth in MmmBeth, June of 2014, and as "The Assistant" in our short film High Stakes shot in July 2014. She was featured in our short film
Eleventeen
in post-production now, in the role of "Secretary to the CEO".  She also stepped in as the understudy for the role of The Waitress in The Philadelphia and performed that role on Saturday June 4th, 2016 during A Casabuena Evening of One Act Plays.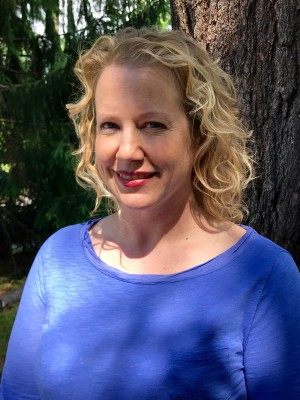 Anna Horsey
Actress
Anna was excited to return to the stage for her first production with Casabuena Cultural Productions in June of 2017 playing the MOM in The Shakepearecist after spending some years in Canada studying Wine and Viticulture which helped her "Get A Real Job". She has been involved in performing arts most of her life. Film and Television Highlights include: standing next to Harrison Ford in the movie Working Girl when she was a teen, On Road Traffic Reporting for NBC10, and featured Bar Patron in Pizzaria Uno commercials. National Tour for Theater IV: Stuart Little (Margalo), Raggedy Ann and Andy (Camel with the Wrinkled Knees). Favorite Stage work: The Wizard of Oz (The Wicked Witch) for which she received an EMACT award for Best Actress in Boston, MA, Through the Looking Glass (Alice - rod and stick puppet). She is an experienced voice over artist and is very proud to have done the first U.S. television commercial produced for the LGBT traveler by the Greater Philadelphia Tourism Corporation: Tag "Get your History Straight, and your Nightlife Gay". She would like to say thank you and "Halllaaah?" to her friends and family and dedicates this performance to Roland The Headless Thompson Gunner (talking about the dog). Special thanks and love to Ned for forcing her to audition for this role! ALSO, she's on the job search so see her at the end of the show if you have any leads for a Communications Major who plays nice with children and most adults.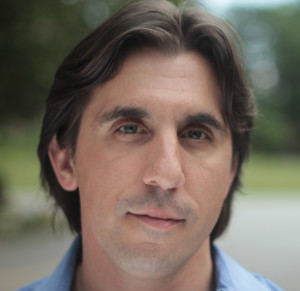 Paul Del Signore
Actor
Paul  is super duper excited to be working with the Casabuena Team on his first stab at "Shakespeare" in Hamlette as The Ghost and Polonius. Part of A Casabuena Evening of One Act Plays presented in June of 2016. He'd like to thank and congratulate the wonderful cast and crew. He'd like to, but then again, he'd like to star in Polonius, King of the High Seas, too!! And that ain't happening either!!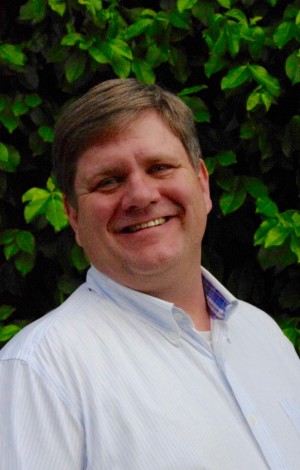 Thomas Taylor
Actor
Thomas was very pleased to make his adult acting debut with Casabuena Cultural Productions as AL in The Philadelphia! (Part of A Casabuena Evening of One Act Plays, June 2016) He wants to make clear that he finds his beloved adopted hometown to be much more Alice's Restaurant than Through the Looking Glass. But seriously, cheesesteaks need to step aside for roast pork as our official sandwich. Thanks to Mariangela for the opportunity, and to Jared and Katherine for being so tolerant of the rookie.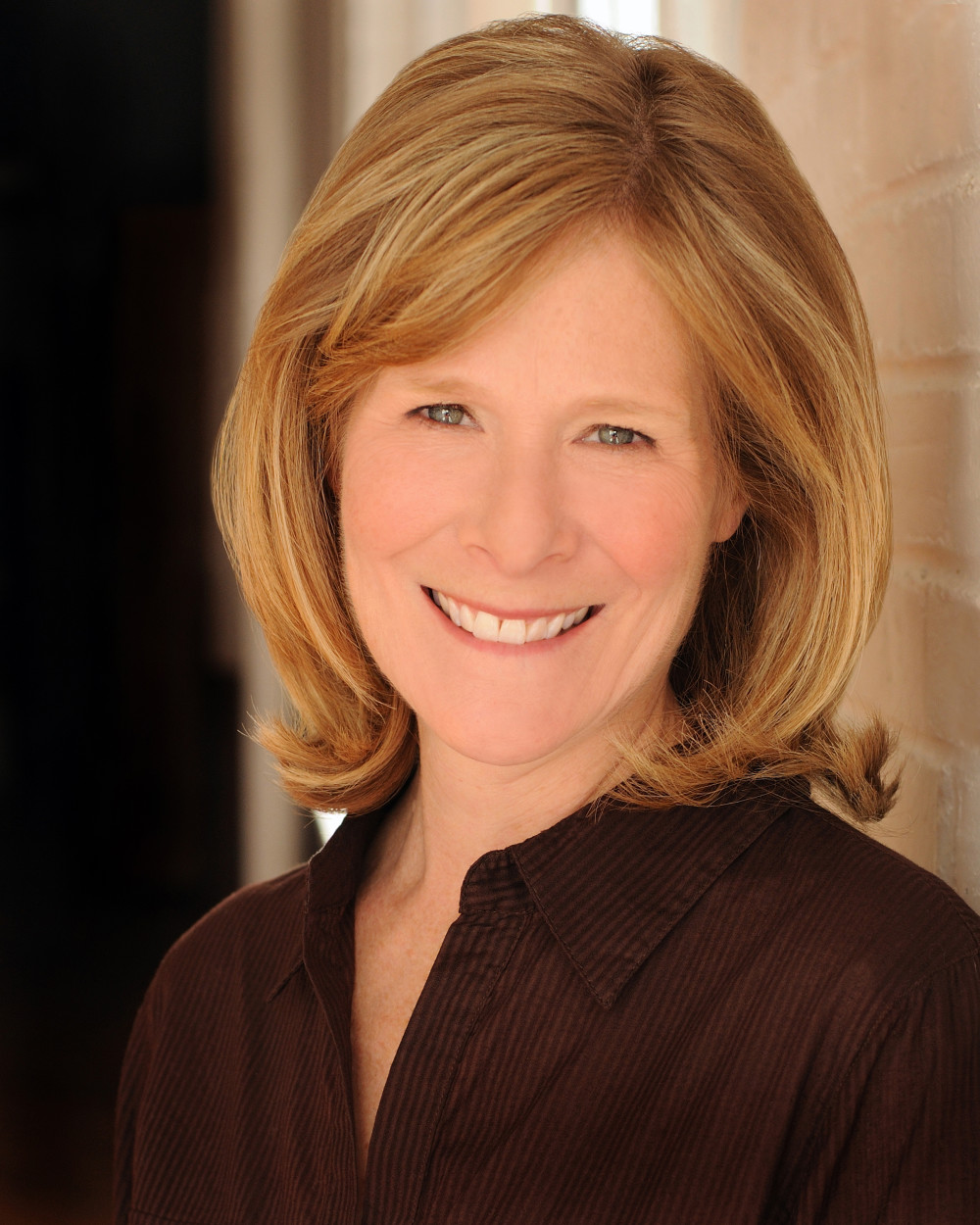 Faith Yesners
Actress
Faith has been active in theatre productions in the Philadelphia area for many years. Gertrude in Hamlette (Part of A Casabuena Evening of One Act Plays in June of 2016) was her debut with Casabuena Cultural Productions!  Favorite rolls include Maudie (To Kill A Mockingbird), Florence (Odd Couple, Fem.version), Elizabeth Proctor (The Crucible), Esther (The Price) various roles (Les Miserables), Godspell, String of Pearls.  Faith has appeared in commercials and film, but her passion is the stage. She is also a singer-songwriter, with 2 solo CDs
Ensemble Youth Company Members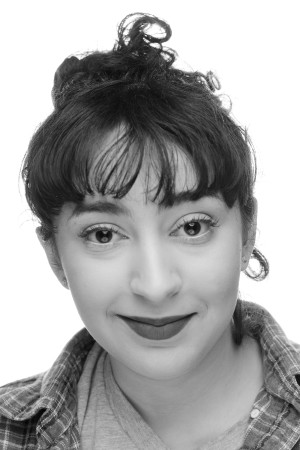 Batya Reich
Actress
Batya is so excited to be in her 4th show with Casabuena. She is currently a senior at Cheltenham Highschool and will attend Tufts University this fall. Some of her previous roles with Casabuena have included Naggy Witch (Mmmbeth) and Hamlette (Hamlette). Batya has been very involved with theatre at Cheltenham; some roles include Maria (Twelfth Night), Vi Moore (Footloose), Narrator (Thurber Carnival), and Mrs. Peterson (Bye Bye, Birdie). Additionally, Batya has worked for many years with Yes! And... theatre Collaborative in their annual shows, summer camps, and high school group. Batya would like to thank Mariangela for so many wonderful experiences; her cast mates, for making her laugh; and her parents, for their support.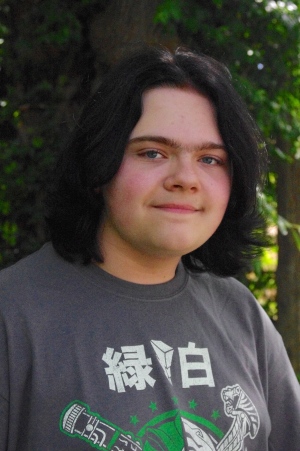 Halin Hegamyer-Gershenow
Crew/Actor
Halin Hegamyer-Gershenow was the Stage Manager for Uncle Shelby's Tall Tales and Puberty: The Game Show, as well as playing the roles of Miguel and Kevin's inner voice, and has been working with Casabuena on many plays. He worked on The Complete Works of William Shakespeare (abridged), and MmmBeth and on the staged reading of Talk Radio. Through all of these plays he has worked on props and stage crew till Talk Radio when he worked for the first time as Stage Manager and this will now be his second time Stage Managing and final time in our productions. (Though we hope he changes his mind about that.)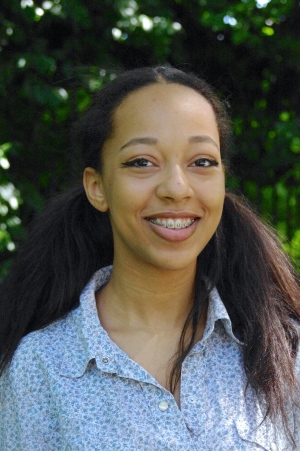 Autumn Angelettie
Actress
Autumn is thrilled to perform in her second show with Casabuena Cultural Productions! Prior to Puberty, Autumn played Haggy the Witch in MmmBeth (2014), and appeared in the short film High Stakes (coming soon). Outside of Casabuena, Autumn has played several roles including Gary Coleman in Avenue Q: School Edition (2012), Elizabeth Benning in Young Frankenstein (2013), Lady Lucille in Once Upon a Mattress (2014), and Violet Newstead in 9 to 5 (2015). In addition to acting, Autumn has student directed Cedarbrook Middle School's production of The Laramie Project (2013), and The Complete Works of William Shakespeare [abridged, revised] (2014). Aside from acting, Autumn performs with Touring Ensemble, her school's show choir, and Up the Octave, a student run, all female a cappella group.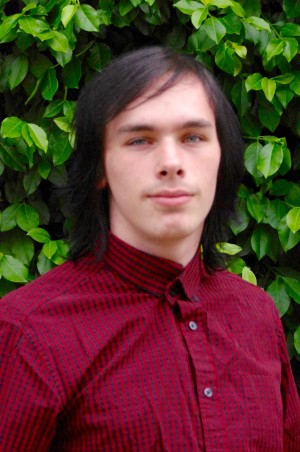 Steven Lepore
Actor / Crew
Steven is an aspiring actor who's been with Casabuena Cultural Productions for many years, as a stagelight manager, stage manager, and actor. He has been in multiple plays before such as Talk radio and Puberty The Game Show. He also does some acting for the Multimedia Club at Saul High School, of which he is soon-to-be graduating from.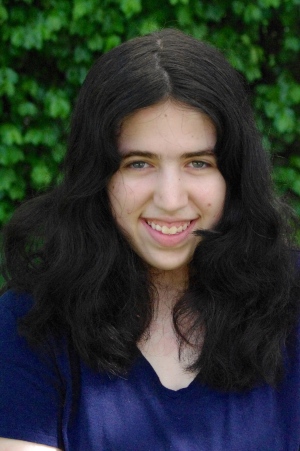 M Vlam
Actress
M Vlam is 16 and in 11th grade at Friends Select School. She has been in many shows, including (not limited to) the Laramie Project, Peter and the Star Catcher, 25th Annual Putnam Country Spelling Bee, The Little Mermaid, Broadway on the Parkway, and many more. Madeline enjoys writing, singing, acting, reading, talking in third person, and many other things. Words Words Words was her second show with Casabueana as she was seen in the 2015 Season's production of Puberty! The Game Show. She is thankful for her best friend Maggie, for being her best friend for almost sixteen years now (you poor soul).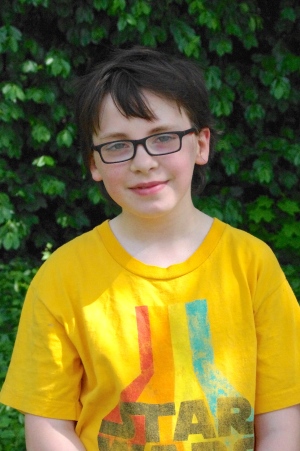 Hayden Dalrymple-Lepore
Actor
Hayden is happy to be on stage with Casabuena Cultural Productions for the first time in June of 2015. He has ushered for several of CCP's previous productions, and he participated in the short films
Uncle Shelby's ABZ Book
and the upcoming
High Stakes
. He was very happy to be in
Uncle Shelby's Tall Tales
, and is still entertaining all serious offers on the sister-for-sale thing.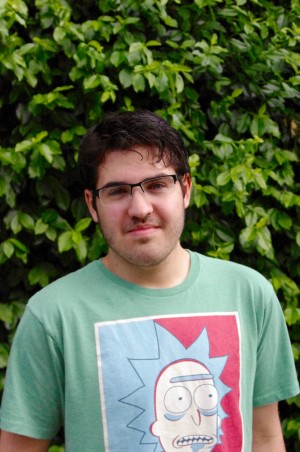 Ben Vlam
Actor
Ben Vlam graduated from Friends-Select School in June of 2016. He was seen in the CCP shows Complete History of America (Abridged) in August 2015 and Words Words Words (Part of A Casabuena Evening of One Act Plays) in June 2016. He like long walks in the park, star gazing, and dank memes. In the past, he was homeless man #2 in RENT, Dracula in Dracula, and Mitch in A Street Car Named Desire. Ben would like to thank his cat Violet for being his rock. He guesses he would also like to thank his parents. Finally, he would like to thank Casabuena Cultural Productions for the wonderful opportunities to play on stage with them. If Ben sounds like someone you want to talk to, dial 1800-thisisnotarealnumber. Enjoy the show(s).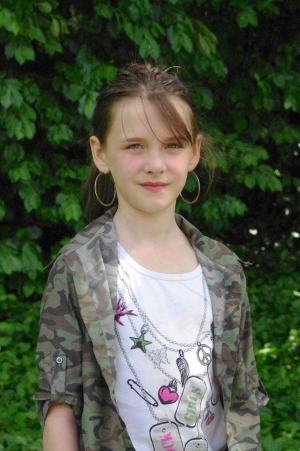 Zoey Dalrymple-Lepore
Actress
Hi! My name is Zooey (but my friends all call me Zoey). Here are a few things about me: I like to play the guitar, violin and piano. I go to Lingelback Elementary with my best friend, Myla. I've ushered for most of the plays put on by Casabuena Cultural Productions, and I was in their short film,
Uncle Shelby's ABZ Book
. Those are some things about me. Bye for now, and enjoy the shows!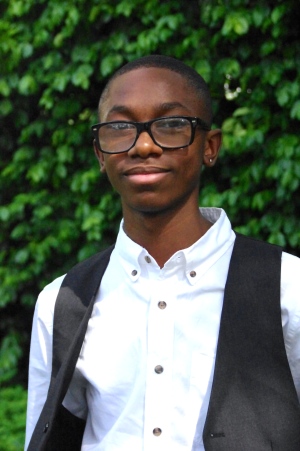 Marcus Smith-Hobbs
Actor
Marcus is the youngest of three and the only boy.  Marcus previously attended Frankford Friends School from 1st -5th grade before transferring to C.W. Henry School for 6th-8th grade. 
Marcus made his debut with
Casabuena Cultural Productions in Puberty the Game Show in June of 2015
. Marcus' first experience with the theater came when he auditioned and was cast for the role of "Sebastian" in his school play "The Little Mermaid" It was here that he discovered his love for the theater. 
Marcus then took that experience to the Arden Theater, where he auditioned for the role of "Travis" in "A Raisin in the Sun".  Due to his height, he did not get the role but was however, cast as the understudy which was a wonderful achievement for him as a new Actor.  Marcus attends The Philadelphia School for Creative and Performing Arts as a Theater Major in order to pursue his dream of becoming an actor.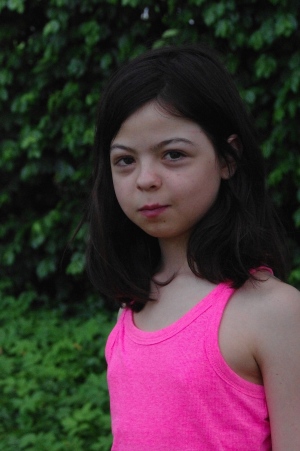 Sophie Ashley-Carner
Actress
Sophie Ashley-Carner has been acting since she was six and went to her first acting camp. She has been in five plays before, most recently at the McGuffin acting class; the play was Caps for Sale, where she played a monkey, a boy named Max, and a spirit. She goes to the Miquon school. She has an older sister named Mayana, a step-bro named Jack, and a half-brother named Max. Sophie is known for her ability to put both her feet behind her own head.