Next up!

Team Casabuena will be participating in the Philadelphia 48 Hour Film Project
August 4th-6th, 2017
and
Jacob Marley's Christmas Carol by Tom Mula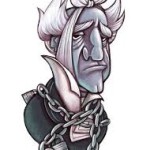 Directed by Mariangela Saavedra
December 15-17 and 21-23, 2017
at The Stagecrafters Theater
To Advertise in our Program Click HERE! 
ONGOING:
A CASABUENA CULTURAL PODCAST- you can listen to it on our PODCAST Page here or find us on iTunes and Subscribe for the latest episodes.
Check back here often for other announcements about Auditions and Shoot Dates.
Click HERE for a full list of Past Season's Productions!