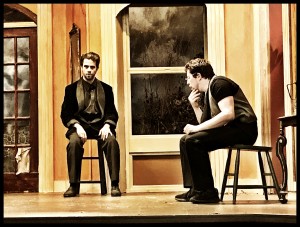 Marley was dead to begin with….but just what happened to Scrooge's old business partner after that? Come find out as Jim Broyles, Patrick Cathcart, Teresa Nutter, and Brian Weiser open your eyes to the other side of this famous holiday story.
Also featuring Browning Sterner as the Stage Hand, they will take you on the epic journey of what exactly happened to Jacob Marley that lead him to Scrooge's doorstep covered in chains on Christmas Eve trying to save his soul. Chained and shackled, Marley is condemned to a hellish eternity. He's even given his own private tormentor: a malicious little hell-sprite who thoroughly enjoys her work. Desperate, Marley accepts his one chance to free himself: To escape his own chains, he must first redeem Scrooge. So begins a journey of laughter and suspense, redemption and renewal, during which Scrooge's heart, indeed, is opened; but not before Marley—in this irreverent, funny and deeply moving story—discovers his own.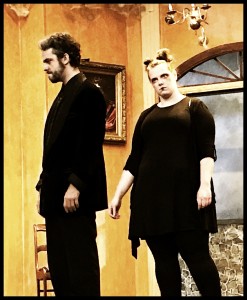 Enjoy this classic Dickensian tale in a way you never have before. With plenty of drama, and humor it will surprise and entertain you.
Directed by Mariangela Saavedra, come see the unexpected other side of Ebenezer Scrooge's tale. Let us warm your heart with this spirited alternative to A Christmas Carol this Holiday Season. You won't want to miss it!