Meet the Cast of Uncle Shelby's Tall Tales!
Uncle Shelby's Tall Tales by Shel Silverstein–Directed by Mariangela Saavedra is a collection of poetry by Award Winning American Poet, Shel Silverstein adapted for the stage. Loved by children and adults alike, Silverstein's poetry books have been translated into 30 languages and sold over 20 million copies. Our youth performers bring to life some of his beloved works. Meet the cast below! We hope to see you at the Show!!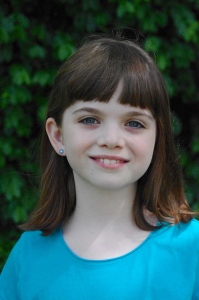 Lia Taylor just turned 10 and is finishing 4th grade at C. W. Henry School. A Mt. Airy native, Lia has been performing since she was 3 years old and took her first ballet class. She danced the role of an angel in The Nutcracker at age 6. Lia is a born actress and has studied drama at Allen's Lane's summer camp, Philadelphia Parks & Rec's summer youth drama camp, and several classes and workshops at the Arden Theatre. Aside from a fashion spread in Working Mother magazine at age 5 and appearing in Casabuena's short films of Shel Silverstein's A to Z poems, MmmmBeth was her first professional stage performance where she played Twit the Witch. She made a performance in the award winning short film "Bros & Arrows" as well. This is Lia's 2nd year working with Casabuena & has enjoyed the experience.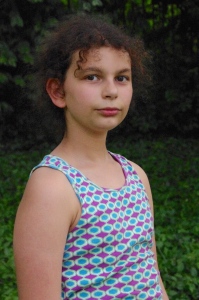 Zivia Avelin is ten years old and has performed in two school plays.  She has taken a few classes at the Arden Theatre.  She was in a short film with Casabuena last year.  She goes to school at Miquon and has a fair number of hobbies, including whittling, braiding, and occasionally knitting. She recently got her first illustrator credit on a book called Spell Shaper.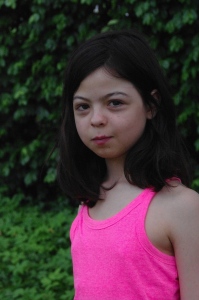 Sophie Ashley-Carner is eleven years old. She has been acting since she was six and went to her first acting camp. She has been in five plays before, most recently at the McGuffin acting class; the play was Caps for Sale, where she played a monkey, a boy named Max, and a spirit. She goes to the Miquon school. She has an older sister named Mayana, a step-bro named Jack, and a half-brother named Max. Sophie is known for her ability to put both her feet behind her own head.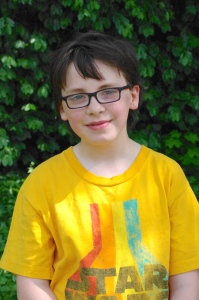 Hayden Dalrymple-Lepore is happy to be on stage with Casabuena Cultural Productions for the first time. He has ushered for several of CCP's previous productions, and he participated in the short films Uncle Shelby's ABZ Book and the upcoming High Stakes. He is very happy to be in Uncle Shelby's Tall Tales, and he is entertaining all serious offers on the sister-for-sale thing.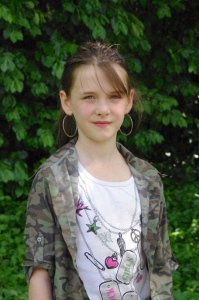 Zoey Dalrymple-Lepore Hi! My name is Zooey (but my friends all call me Zoey). Here are a few things about me: I like to play the guitar, violin and piano. I go to Lingelback Elementary with my best friend, Myla. I've ushered for most of the plays put on by Casabuena Cultural Productions, and I was in their short film, Uncle Shelby's ABZ Book. Those are some things about me. Bye for now, and enjoy the show!