Puberty: The Game Show! by Greg Atkins–Directed by Stephanie C. Kernisan
In this game show parody gone berserk, two blameless adolescents are forced to negotiate the horrors and highlights of puberty… on national television. The hapless duo suffer through categories like Hormone Highjacks, Embarrassing Moments, My Parents Will Kill Me and oh, so much more! Meet the cast below! We hope to see you at the Show!!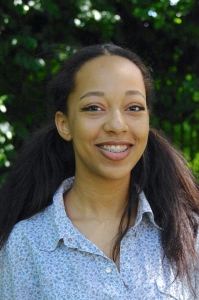 Autumn Angelettie is thrilled to perform in her second show with Casabuena Cultural Productions! Prior to Puberty, Autumn played Haggy the Witch in MmmBeth (2014), and appeared in the short film High Stakes (coming soon). Outside of Casabuena, Autumn has played several roles including Gary Coleman in Avenue Q: School Edition (2012), Elizabeth Benning in Young Frankenstein (2013), Lady Lucille in Once Upon a Mattress (2014), and Violet Newstead in 9 to 5 (2015). In addition to acting, Autumn has student directed Cedarbrook Middle School's production of The Laramie Project (2013), and The Complete Works of William Shakespeare [abridged, revised] (2014). Aside from acting, Autumn performs with Touring Ensemble, her school's show choir, and Up the Octave, a student run, all female a cappella group.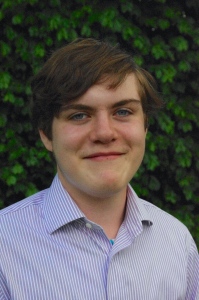 Jared Taylor is a young actor, director and musician. He has been involved in many Casabuena productions, including McDuff in MmmBeth and Prop Boy in the Complete Works of William Shakespeare (abridged). He was also a Production Assistant and Assistant Editor for the film High Stakes, shot last summer. He was also part of Casabuena's 2014 48 Hour Film Project Team that produced the award winning short film Bros & Arrows. This summer he is directing his short film Eleventeen. If you enjoy him in Puberty: The Game Show, look up Jared Taylor mall in Lancaster you won't be disappointed ;-). Jared would like to thank all his friends and family, specifically his best friend Halin. You're pretty cool.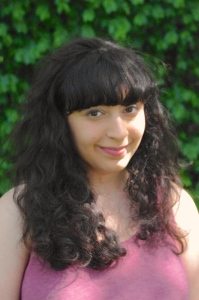 Batya Reich is a tenth grader at Cheltenham High School. Puberty: The Game Show is Batya's second performance with Casabuena. Her first performance with Casabuena Cultural Productions was as Naggy the Witch in MmmBeth. She has previously been in school shows including Phantom Tollbooth (Lethagerian/Count of Connotation), Young Frankenstein (Frau Blucher), Once Upon a Mattress (Lady Merrill), and 9 to 5 (Missy Hart, Roz u.s.). She has also performed in Yes And…'s yearly original shows for the past seven years. When not acting, Batya can be found involved in National Honor Society, singing musical theater songs, or performing in her school's touring show choir and select choir.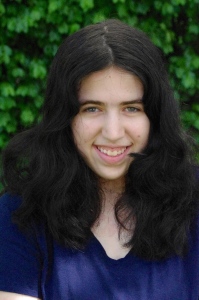 Madeline Vlam is in eighth grade at Friends Select School, she has been participating in the theater program since second grade when she acted as a magical zero. She has continued with plays since then. This is her first year with Casabuena Cultural Productions. She'd like to thank her family and friends for their amazing support. To her brother, Ben, for being her acting role model through life. She wouldn't be on stage if he wasn't there.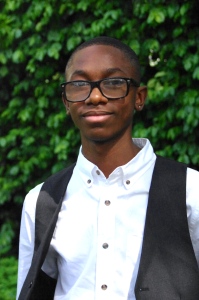 Marcus Smith-Hobbs is 13 years old, he is the youngest of three and the only boy.  Marcus previously attended Frankford Friends School from 1st -5th grade before transferring to C.W. Henry School where he is currently an 8th grade student.  Marcus is delighted to be making his debut with Casabuena Cultural Productions. Marcus' first experience with the theater came when he auditioned and was cast for the role of "Sebastian" in his school play "The Little Mermaid" It was here that he discovered his love for the theater.  Marcus then took that experience to the Arden Theater, where he auditioned for the role of "Travis" in "A Raisin in the Sun".  Due to his height, he did not get the role but was however, cast as the understudy which was a wonderful achievement for him as a new Actor. To this end, Marcus will be attending The Philadelphia School for Creative and Performing Arts as a Theater Major in the Fall in order to pursue his dream of becoming an actor.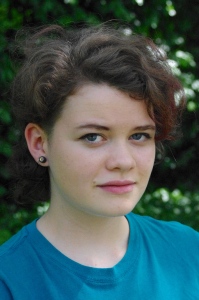 Rosa Wright is 13 years old and this is her first play with Casabuena Cultural Productions. She has however been in past plays at her school theater, Cedarbrook Performing Arts. Even though she has little experience with theater she will work hard to make this place success. She would like to thank her friends and family for supporting her this far. She hopes you enjoy the show.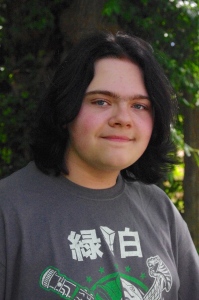 Halin Hegamyer-Gershenow is the Stage Manager for Uncle Shelby's Tall Tales and Puberty: The Game Show, as well as playing the roles of Miguel and Kevin's inner voice, and has been working with Casabuena on many plays. He worked on The Complete Works of William Shakespeare (abridged), and MmmBeth and on the staged reading of Talk Radio. Through all of these plays he has worked on props and stage crew till Talk Radio when he worked for the first time as Stage Manager and this will now be his second time Stage Managing and final time in our productions. (Though we hope he changes his mind about that.)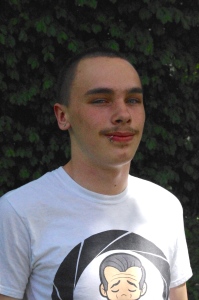 Steven Lepore is a 17-year-old youth company member who has been with CCP since 2013, doing stagework for plays like Mmmbeth and The Complete Works of William Shakespeare Abridged (revised), and recently started acting with them in the staged reading of Talk Radio the did for The Stagecrafters Theater in Chestnut Hill. Steven won an award by acting for a school recruitment video, Alice in Farmland he appeared in for W.B. Saul Agricultural School as the 'Mad Potter'. He has done Sound for the 48 Hour Film Project award winning short film Bros & Arrows.  Steven hopes you have a great time watching his performance in Puberty: The Game Show.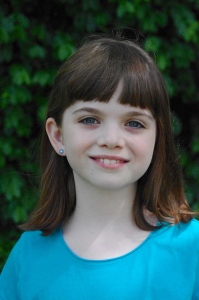 Lia Taylor just turned 10 and is finishing 4th grade at C. W. Henry School. A Mt. Airy native, Lia has been performing since she was 3 years old and took her first ballet class. She danced the role of an angel in The Nutcracker at age 6. Lia is a born actress and has studied drama at Allen's Lane's summer camp, Philadelphia Parks & Rec's summer youth drama camp, and several classes and workshops at the Arden Theatre. Aside from a fashion spread in Working Mother magazine at age 5 and appearing in Casabuena's short films of Shel Silverstein's A to Z poems, MmmmBeth was her first professional stage performance where she played Twit the Witch. She made a performance in the award winning short film "Bros & Arrows" as well. This is Lia's 2nd year working with Casabuena & has enjoyed the experience.